Guangzhou SHOW commodity Co., Ltd established in 2016, is a professional commodity packaging manufacture, focusing on the plastic packaging. Especially, the advanced cosmetics packaging research, development and production, Which provides highly efficient solutions to satisfy customers from researching to marketing.
has a top research and development team, advanced production equipment and modern standard workshops, which can enable us to do research and development, design, mold production, injection molding, blow molding, bronzing printing, UV spreading, production detection, store keeping, and on-time delivery.
Currently, our product Is already exported to America, France, India and many other countries and regions. aiming to make people live better by making products ECO friendly. Our company regard "reasonable prices, efficient production time and good after-sales service" as our tenet. To service clients.
With many years' intensive research and actual business experience, we always provide clients with top quality and competitive products. Skincare Packaging is willing to exchange expertise in the filed of daily packaging with clients and establish good business relationships with them. We are devote to upgrading the quality of the industry of packaging containers.
Silkscreen Printing:Silkscreen printing is widely used for plastic molded goods because the stencil manufacturing is far easier than other printing methods. High-density ink can also be used to create even more dramatic printing effects.
Hot stamping:This is a printing method used to thermally transfer metallic foil.such as gold ro silver,onto plastic molded goods.For metallic foil,we can meet carious customer needs by offering arange of color tones and special processing methods(including matte processing and hairline processing).
UV coating:A sophisticated appearance or additional functionality(hard coating,anti-UVcoating,etc.) can greatly enhance product image.In small-lot production,UV coating and vacuum evapration enable us to create new types of bottles
Shrink Film:As well as enabling the protection of content,multicolored printing,and the like shrink film can help to save stock sapce ,since using readymade containers allows bottles to be processed case by case.We also provide a seretch film that requires no special usage facilites.
Label:The combination of partnerplus auto labelers and various printing machines enables us to produce adiverse range of labels for new bottles,including ingredient labels.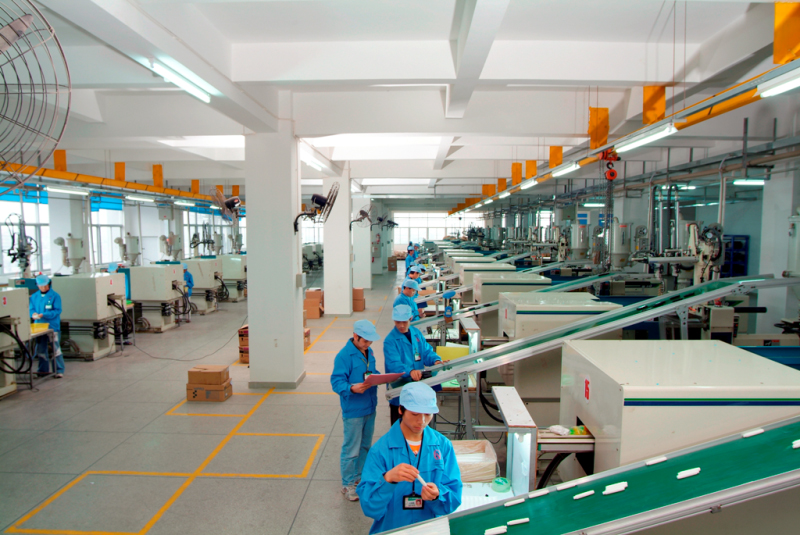 *Bottle blowing machine 47 sets *Injection moulding machine 26 sets
*Auto-Injection stretch blow moulding machines 4 sets
*Labelling machine 6 sets *Silkscreen Printer 5 sets
*Hot stamping machine 3 sets *Shrink film machine 1 set
*Production worker 400 people *Bottle Mould 550 sets *Cream jar Mould 360 sets
*Cap Mould 320 sets *Highest output per day of Blow Mould 600,000pcs
*Highest output per day of Injection Mould 300,000pcs
During production,our quality control department strictly run standards of I S O system. Ensure to provide high quality products